Welcome to the Oceana Beachfront where Ocean Front Elegance meets Luxury in the Heart of Phuket
Oceana Beachfront Project is a new condominium development located right on the shores of Bangtao Beach, one of Phuket Island's most idyllic and trending area.
The unique beachfront project comprises a total of 196 keys ranging from Twin Double Beds Studio  to well-appointed 2 Bedrooms Family Suite.
Oceana Beachfront offers direct beach access to guests and investors but also resort facilities, including  large swimming pools, Spa, Kids Club and restaurants.

Project Information
Project Name: Oceana Beachfront
Location: Bangtao, Phuket, Thailand
Developer: Ocean Group Co,. Ltd.
Type of Development: Condominium
Total of Buildings: 6
Total of units: 196
Completion Date: 4th Quarter 2020
Project Facilities
Direct Beach Access
Reception Lobby
Swimming Pools
Restaurants (Thai, Italian)
Kids Club – Game Room
Fitness Center – Spa
Security & CCTV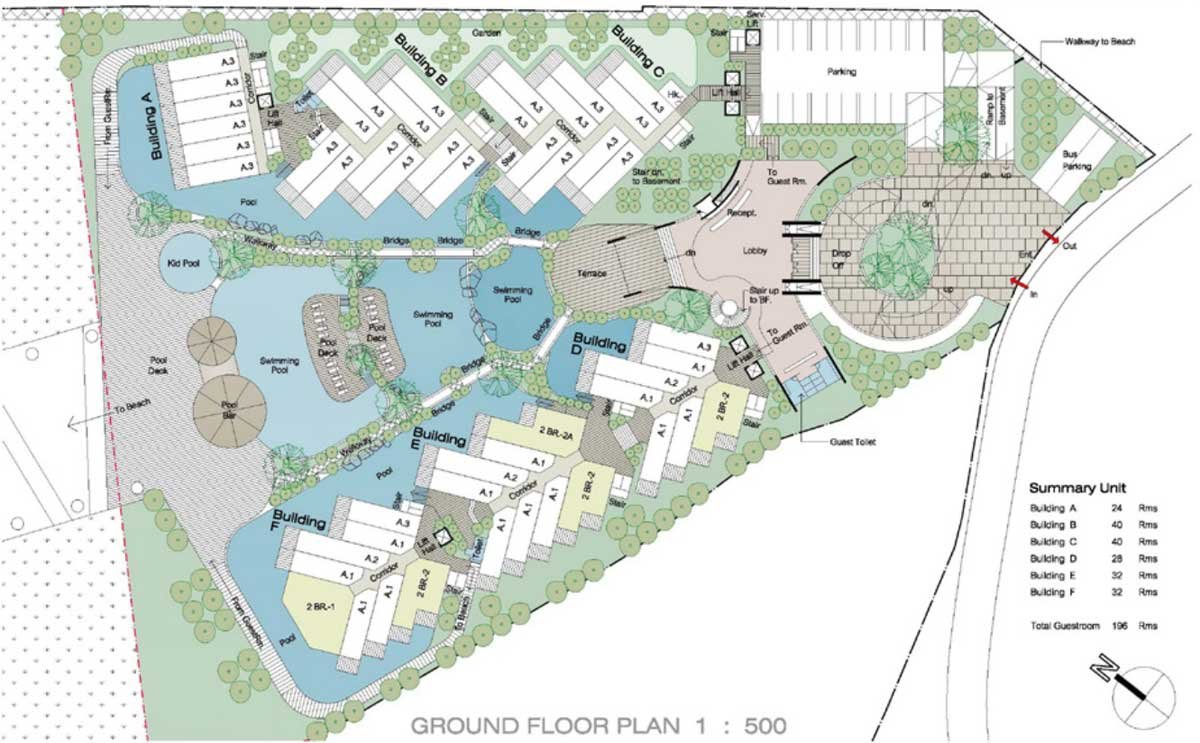 DIAMOND:  2,500,000 THB
Benefits:

Fixed guarantee program of 7% Net per annum for 15 years
starting on Completion Date
Guaranteed buy-back after 15 years +10% increase
Total of 15 days complimentary stay each year between May to October
Can save & borrow complimentary stays for a total of 30 days stay in 1 year
Full payment of the Investment Amount prior to unit completion
will be granted 5% Net returns per annum until Completion Date
15% Discount on Massage & Spa treatment (Deep Relax Spa)
20% off on all hotel facilities and amenities during complimentary stay period
PLATINIUM:  5,000,000 THB
Benefits:

Fixed guarantee program of 7% Net per annum for 15 years
starting on Completion Date
Guaranteed buy-back after 15 years +10% increase
Total of 30 days complimentary stay each year between May to October
Can save & borrow complimentary stays for a total of 30 days stay in 1 year
Full payment of the Investment Amount prior to unit completion
will be granted 5% Net returns per annum until Completion Date
20% Discount on Massage & Spa treatment (Deep Relax Spa)
30% off on all hotel facilities and amenities during complimentary stay period
Complimentary 1 time per year Airport Transfer
100 units for sale
73 units left only
Bed: 1Bath: 1sqm: 48
Apartments
Receive the list of units available