Welcome to Paradise Beach Residence, the latest Luxury Residence in Patong
Surrounded by famous beaches, this new holiday retreat offers one of the best, if not the best view of the Andaman Sea surrounding the beautiful island of Phuket.
Paradise Beach Residence is only a few minutes away from several beaches, such as Freedom Beach and the Tri Trang Beach,  only minutes away by walk and also  Paradise Beach and Patong Beach, both in less than 5 minutes via free shuttle bus.
Paradise Beach Residence will include 7 buildings and a total of 1,152 units, one of the biggest real estate project on the island. 2 types of units are offered to buyers and investors; 45 sqm and 60 sqm, with pool access, garden view, pool view or side sea view.
Don't miss out this new investment opportunity, including a lucrative Rental Guarantee for 15 years!
Receive the Brochure and the Price List


Leading Developer
Paradise Beach Residence is developed by Pisona Group, a leading full-service real estate services and investment organization in the island.
Pisona Group is the largest residential real estate and investment firm in Phuket, with gross sales over 1 Billion Thai Bath and around 3,000 employees. Phuket Holiday Services, its sale department, serves real estate owners and investors for property sales and leasing, mortgage banking, appraisal and valuation, investment management among their services.
Luxury Facilities
Apart from the beautiful beaches around, Paradise Beach Residence comes also with full of activities.
Guests can spend the day at the pool center and enjoy the  state-of-the-art 7,000 sqm pool with its very own pool bar.
They can also relax at the spa, enjoying the relaxing wellness program or work out at the modern fitness center.
The luxury Residence features also several conference rooms with all its benefits to hold meetings at the Paradise Beach Residence.
The project  will feature a restaurant with a wide variety of local and western cuisine, also a mini-mart to stock some snacks or maybe cool drinks.
The lobby will be open 24 hours per day for any support within minutes by the profesional on site concierge service.
Project Features
Property Type: Condominium
Location: Patong, Phuket, Thailand
From Beach: 2 km Paradise Beach
Build: December 2023
Ownership: Leasehold
Unit Price (THB): from 2.9M only
Developer: Pisona Group
Managed By: Paradise Beach Residence
Number of Units: 1152
Number of Buildings: 8
Number of Floors: 8
Guarantee Return: 7% for 15 Years
Buy Back option after 10 years

Join this project today and secure this investment opportunity, including a lucrative Rental Guarantee for 15 years,.
After a 10 year period, we even offer you a Buy Back option at the original price, and at the end it is even possible to renegotiate a new rental guarantee.
Rental Guarantee
Special promotion 7% NET (subject to WHT) rental guarantee (no monthly fees, no electricity, no maintenance, no sinking fund) for the first 15 years.
The rental guarantee will be paid every year in advance.
Buy Back Option
After 10 years from the closing date the buyer may apply for the buyback option and receive back all the money paid
After 15 years possibility of renegotiating a new rental guarantee period.
Owner Benefits
Possibility for the Owner to use the unit 4 weeks per year, free from the costs of electricity, water and monthly fee.
Owner can get VIP member card and enjoy discount in Paradise Beach.
Special Offer: Pre Launch Price + Promo 20% discount
Price from 2,790,000 THB only
Rental Guarantee + Furniture included + Buy Back option
from

2,790,000 THB
5,850,000 THB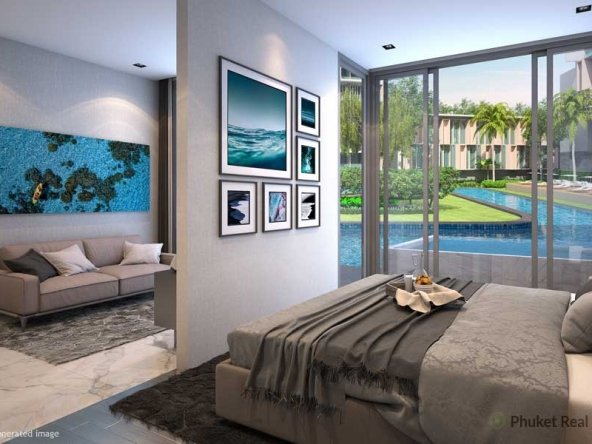 from

2,790,000 THB
5,850,000 THB
Patong, West Phuket
Details
from

6,480,000 THB
8,100,000 THB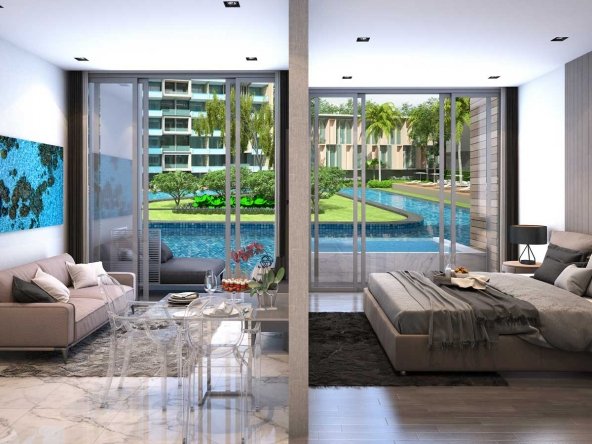 from

6,480,000 THB
8,100,000 THB
Patong, West Phuket
Details