Welcome to Patong Bay Seaview Residence, the ultimate Residence overlooking Patong Bay
Surrounded by tropical vegetation, the Patong Bay Seaview Residence project overlooks the city and Patong Bay from the hillside, facing West (sunsets). The residence is also in within walking distance of the restaurants, the markets, the shopping mall and the entertainment centers.
Patong Bay Seaview Residence offers essentially one bedroom apartment units of 45 sqm size area. Modern design, the apartments are luxurious yet cozy.
Fully furnished, the units open up to sweeping views across Patong Bay and are surrounded by magnificent nature and offers the chance to truly unwind and relax.
Receive the Brochure and the Price List


Leading Developer
Patong Bay Sea View Residence is developed by Pisona Group, a leading full-service real estate services and investment organization in the island.
Pisona Group is the largest residential real estate and investment firm in Phuket, with gross sales over 1 Billion Thai Bath and around 3,000 employees. Phuket Holiday Services, its sale department, serves real estate owners and investors for property sales and leasing, mortgage banking, appraisal and valuation, investment management among their services.
Project Name: Patong Bay Seaview Residence
Location: Patong, Phuket West coast
Ownership : Protected Leasehold
Guarantee Return: 7% NET guarantee yield for 15 years
Property Type : Sea View Apartment
Plot Size : 24,000 sqm
Units number: 454
Completion date : 2022
Layout : 45 sqm, 1 bedroom
Style : Tropical/Modern
Kitchen : Open plan kitchen
Living Room : Open plan living and dining area
Swimming Pool : Private sea-view balcony pools
Balcony : private
View : Sea view / Mountain view
Distance to the beach: 1,500 meters

Exclusive Benefits
Rental Guarantee
Special promotion 7% NET (subject to WHT) rental guarantee (no monthly fees, no electricity, no maintenance, no sinking fund) for the first 15 years.
The rental guarantee will be paid every year in advance.
Buy Back Option
After 10 years from the closing date the buyer may apply for the buyback option and receive back all the money paid
After 15 years possibility of renegotiating a new rental guarantee period.
Owner Benefits
Possibility for the Owner to use the unit 4 weeks per year, free from the costs of electricity, water and monthly fee.
Upon completion in 2022, ownership benefits include use of all of the facilities of the Residence including the swimming pool, the gym, the spa, the restaurants and the clubhouse.
Special Promotion: Price from 2,990,000 THB only
 45.5 sqm Sea View unit with own private Jacuzzi + Furniture included in the price
The 7% cash back will be paid within 30 days after full payment
from

2,990,000 THB
5,687,500 THB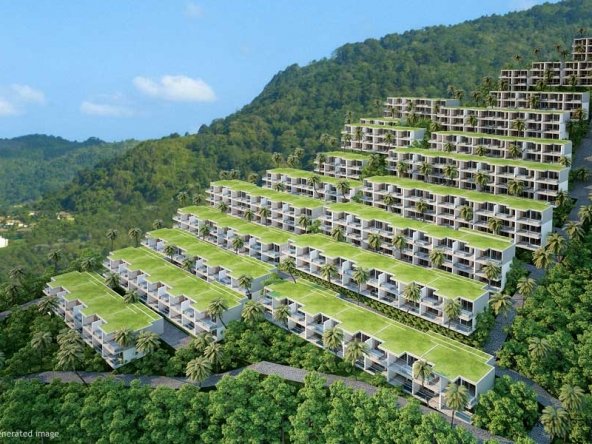 from

2,990,000 THB
5,687,500 THB
Patong, West Phuket
Details