Welcome to Wyndham Nai Harn Beach Phuket, the new dream Residence Destination
The  design of Wyndham Nai Harn Beach Project is inspired from the ancient limstone Kartsts of mystical Phang Nga Bay. 12 beautiful asymmetric towers stem from inviting flowing Swimming pools emulating the crystal clear waters of the Andaman Sea.
The entrance is crowned with a stunning free form shell like structure evocative of the home of an exotic sea creature. All the great vibes associated with Beach lifestyle become elements in the home.
The interior architects have created deep calm relaxing spaces with high ceilings, open planned living areas with generous picture windows, and subtle color palettes, designed to replicate the restorative powers of the ocean.
Project Name: Wyndham Nai Harn Beach Phuket
Developer: Cissa Group Co., Ltd
Architect: Oracle Architect, Phuket
Product Type: Freehold, Hotel and Residence
Location: Nai Harn, Phuket, Thailand
Land Size: around 17,500 sqm
Total Building: 12 buildings, 4-storey each
Total Number of Units: 353 units
Fully furnished 5 star hotel standard
Ceiling Height: Approx. 2.8 m.
Schedule Completion: September 2019
Price: from 6.9 MB only!
Project Location
Wyndham Nai Harn Beach Phuket is located on the Southern part of Phuket island, next to the stunning sheltered bay of Naiharn and Promthep Cape, an irressistible spot for sunset photo. Nau Harn beach is usually voted as one of the best beach in Asia with its crescent of white sand and azure water. The location features also a lovely lake, a favorite spot for runners and cyclers, and lush green hills and each side of the valley.
Project Facilities
Wyndham Nai Harn Beach Phuket features a range of resort facilities exclusively for the residents.
Lobby and lounge area
Large Swimming Pool
Garden and green space
Kids swimming pool
Restaurants
Bar and retail
Library
Ballroom
Fitness Center
Sauna Center
Spa Center
Parking and elevator
Concierge Service
24/7 security and CCTV
Walking Beach Access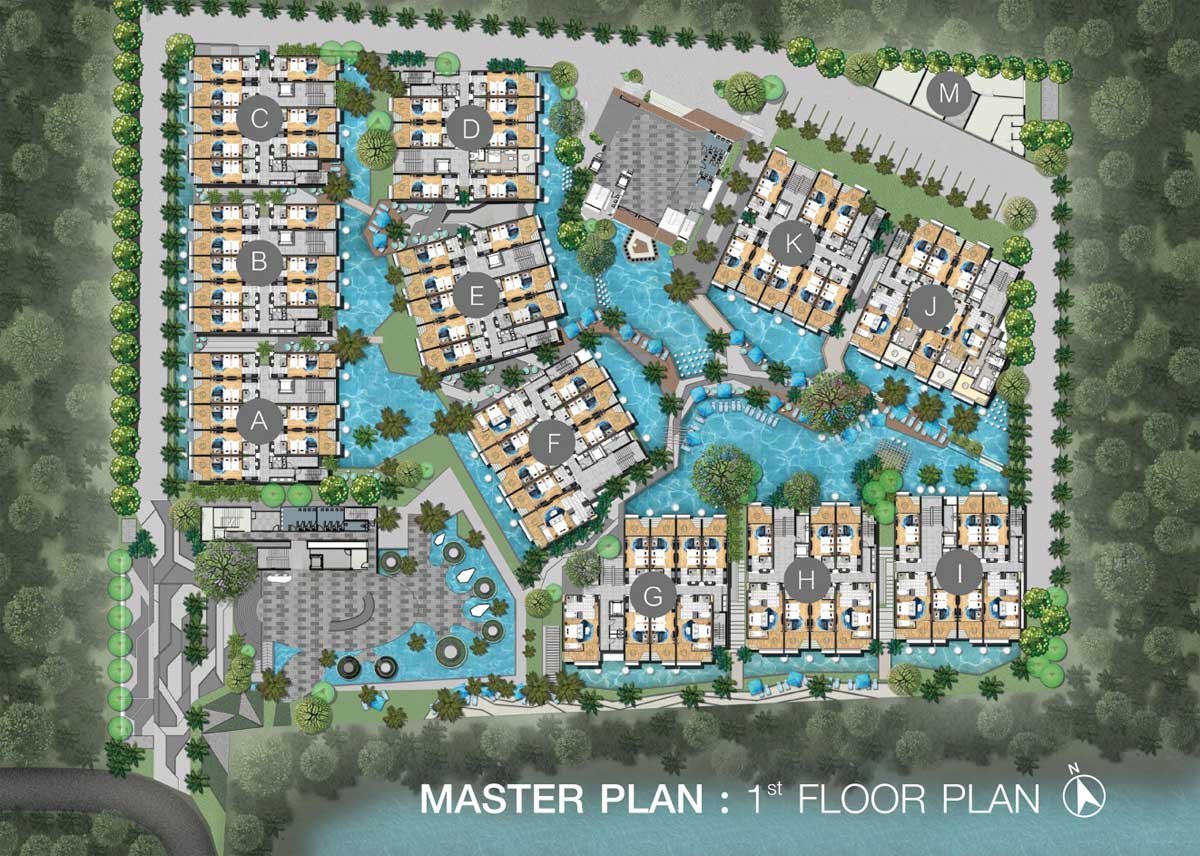 Ideal Investment
Wyndham Nai Harn Beach Phuket offers an easy and worry-free  program to investors.
In addition to generates a substantial and progressive income, it offers exclusive Privileges.
Return On Investment
1st and 2nd year: 6% guaranteed return
3rd – 15th year: Net profit* from GOP** after the deduction of expenses
* Deducts 5% with holding tax – ** GOP: Gross Operating Profit
Our estimation is around 10% per year.
Feel free to contact us for more details.
Exclusive Inclusions
Furniture and Accessoiries
Electric Appliances
Sinking Fund
Common Area
Transfer Fee
Electricity and Water Supply Meters
Maintenance,  Renovation and Repair Fee
Unit Insurance
30 nights accommodation per year
30% off special discount for the Residence
15% Member Card for other services
Accommodation Exchange Program