Welcome to Trichada Villas, a Collection of Luxury Pool Villas in Bangtao area
The name of the luxury villa development comes from The Chada, a traditional head piece from Thai literature worn in classical dance. This name evokes the pitched roofs and the elegance of Thai culture.
From this idea born the concept of Trichada villas, a development of bespoke private pool villas from an experienced and successful local developer set in Cherngtalay, West coast of Phuket Island.
The third phase of this popular Project is named Trichada Sky Villas and comprises a total of 25 single storey pool villas set in lush tropical gardens, in a prestigious tropical location.
Trichada villas provide a private sanctuary of luxury and style with its own pool and modern amenities. This development is very successful; schedule a visit today before it all gone!

Ideal Location
The bespoke villa development is set in a tranquil and trendy Cherngtalay village in Bangtao area,  a few minutes drive from the 7 kms of stunning white sand which is Bang Tao Beach, and 2 mins from the main entrance of Laguna Resort complex.
Trichada villas enables a relaxing beach lifestyle and offers to guests/owners world class restaurants on the doorstep, as well as famous Golf courses.
This area is still in high expansion with a new recreation park, a Central shopping mall, a Botanical Garden, to mention a few projects around.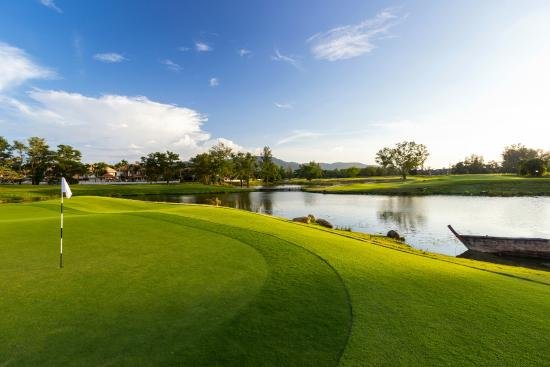 Distances
Restaurants: 1.6 km
Villa Market Deli: 1.6 km
International Medical Centre: 2 kms
Laguna Main Entrance: 2.2 kms
Lotus Tesco Cherngtalay: 3 kms
Laguna Golf Club: 4.7 kms
Bang Tao Beach: 4.9 kms
British International School: 10 kms
Phuket International Airport: 18 kms
Prestigious Developer
The luxury Trichada villas development is a joint venture between Bangtao Paradise Construction, the developer, and Trichada, the land owning company. The developer was established by the founder and director of Sai Taan project, a well known and successful development of 75 villas in Phuket.
Capitalising on the strengths and experience of the Sai Taan project over 10 years, the developer launched Trichada, using the services of the original Sai Taan construction team. Following the success of the first Trichada project, the developer launched Trichada Tropical in 2017 (2 villas left for sale), followed by Trichada Sky Villas project. With an experienced team, and a well proven design in a sought after location your investment in Trichada villas is secure.
Villas Types
Villa 1: Type B
Villa 2: Type B
Villa 3: Type B
(semi detached)
Villa 66: Type B
(semi detached)
Villa 6: Type A
Villa 7: Type A
Villa 8: Type A
Villa 9: Type B
Villa 10: Type B
Villa 11: Type B
Villa 12: Type B
Villa 88: Type B
Villa 14: Type B
Trichada Sky Villas, Bespoke Private Pool Villas
Trichada Sky Villas project comprises a total of 25 single storey 2 or 3 bedrooms villas from 100 to 150 sqm internally, sitting on 280 to 490 sqm of land.
Park right at your front door and access to your villa via a discrete entrance. The pool and garden beckon while the elegant design confirm you are here to relax! Pitched roofs over the major living areas, with fans providing a cooling breeze emphasise the tropical lifestyle.
Step down from the dining to a sunken living room, opening onto the terrace by the pool. Full length windows & sliding doors bring the garden to your seat.
The layout of the villa ensures privacy in all bedrooms with the master looking down the length of the pool, while other bedrooms look over private gardens.  Each bedroom has its own ensuite bathroom, with an optional jacuzzi bath in the master suite.
The villas are built using steel reinforced concrete structures with a blend of modern finishings providing a pleasing ambience, at low cost of maintenance.

Ownership
Foreigners may own buildings directly in their name or the name of an offshore company, with ownership registered at the Government Land Department. The developer will register ownership in your name at the time of transfer. While there are restrictions on foreign ownership of freehold land in Thailand, there are no such restrictions with regard to leasehold. Trichada provides 4 x 30 year lease terms, again registered at the Government Land Department. Leasehold takes primacy of land usage.
Rental Program
Given the location, design and specification of Trichada villas, obtaining a rental return on your villa, while you are not in residence, is certainly an option. The % on return will of course vary with usage of the villa but around 7 -10% per year nett would be a realistic goal, given reasonable usage by the owner. We are specialized in luxury villa rentals in Phuket since 2012, we can help you to maximise your investment.