Welcome to Himmapana Villas, a private luxury villas collection in Kamala
Niched between the stunning Kamala Beach on the west coast of Phuket island and the lush jungle on the mountain side, Himmapana villas are set in a quiet area in the heart of Kamala village.
After a very successful first phase of Himmapana Villas, the award winning team behind have chosen to locate two other Projects with fantastic sea-view overlooking Kamala Beach; The Terraces comprising 7 villas and The Hills with 15 new luxury villas for sale.
Himmapana villas project is being developped by Kamala-based Prayarachasi Co., Ltd, company established in 2016 with the mission 'to develop and manage small luxury communities in prime locations in Phuket for investment and residential purposes'.

Successful Development
Himmapana villas Phase 1 located in the valley of kamala was launched in early 2017 and was already sold out during the construction process.
The second Phase set in the mountains overlooking kamala beach, was launched in 2018 and will be completed end of this year. (2 units left only!)
Phase 3,  also located in the mountains of Kamala, is set for completion in the fall of 2020, an investment opportunity in Kamala not to be missed!
Location
Himmapana Villas are niched in the heart of Kamala village on the West coast of Phuket Island, among locals and foreigners. Shops, restaurants and the stunning Kamala beach is just 10 mins walk away, or 5 mins by free bicycle service and shuttle service.
Phuket International Airport is around 30 mins away by car,  Patong Beach and its nighlife is just 10 mins away, as well as famous Surin Beach on the other side.
Kamala village is perfectly situated between the turquoise Andaman sea and the lush jungle on the mountain side.

Rental Program
Himmapana villas offer two types of rental programs: with a Guaranteed return on investment (ROI) and a standard rental program. For the guaranteed return rental program the developer offer a minimum of 5% Guaranteed Return, however the villas have the potential to give a higher return on investment. However joining the guaranteed return rental package does have limitation in villa usage by owners.
Otherwise the standard rental program does not have a guaranteed return. Instead the rental income is split between the owner and the management company.  Unlike the guaranteed return rental program there is no limit to the number of days the owner can stay in their villa for more flexibility.
Developer Guaranteed Return Rental Program
Rental income: guaranteed 5-8% roi
Contract period: 5 years
usage of villa: May – August: 30 days
March – April & Sept. – oct.: 14 days
November – February: 7 days
Utility usage and Management: free
Developer Standard Rental Program
Rental income: split 60% for the owner
and 40% for the management
Contract period: no limit
Asage of villa: unlimited usage
Utilities: pro rata basis
Management fee: free
As one of the leading agency in luxury rentals in Phuket since 2012, we can also help you to increase the ROI, independently of the developer's programs.  Feel free to contact us for more details.
Himmapana Villas Phase 2 – The Terraces

The overall design of Himmapana Villas Phase 2 has been inspired by the rice terraces in northern Thailand with each villa located on their own terrace.
The villas are designed in a modern tropical style with a Scandinavian touch and is suited with large outdoor areas, luxury interior, privacy, swimming pool, jacuzzi and much more.
7 villas for sale
3 and 4 bedrooms configuration
Completion: December 2019
from 24,900,000 THB
Guaranteed ROI 5-8%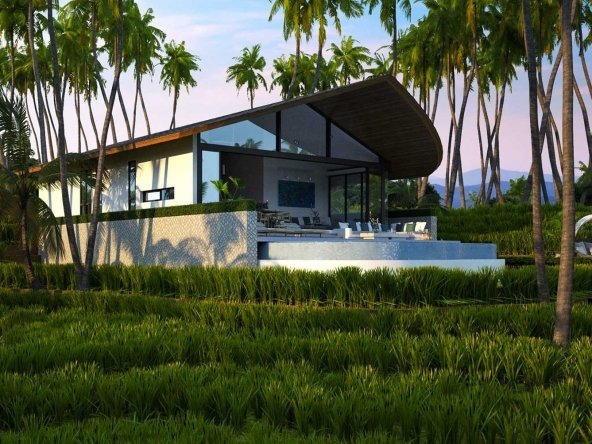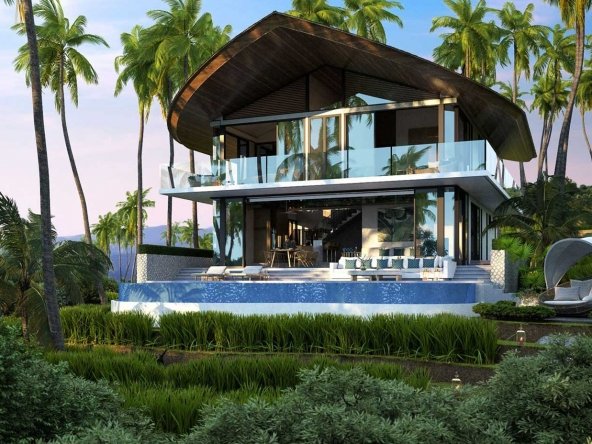 Himmapana Villas Phase 3 – The Hills

Himmapana Villas Phase 3 consist of 2-Bedroom and 3-Bedroom private luxury pool villas overlooking the grand Kamala mountains and Kamala Beach. The villas has, like phase 2, been designed in a modern tropical design with a Scandinavian touch using bright colours and open areas.
The transition between the indoor and outdoor areas create a unique connection between the surrounding nature and the villas. The community is fully serviced by our management team.
All villas offer private parking and a mix of sea, mountain and garden views.
15 villas for sale
2 and 3 bedrooms configuration
Completion December 2020
from 15,900,000 THB
Guaranteed ROI 5-8%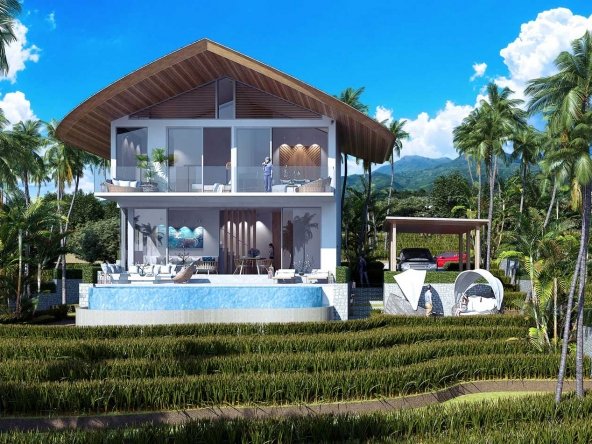 from

20,500,000 THB
22,500,000 THB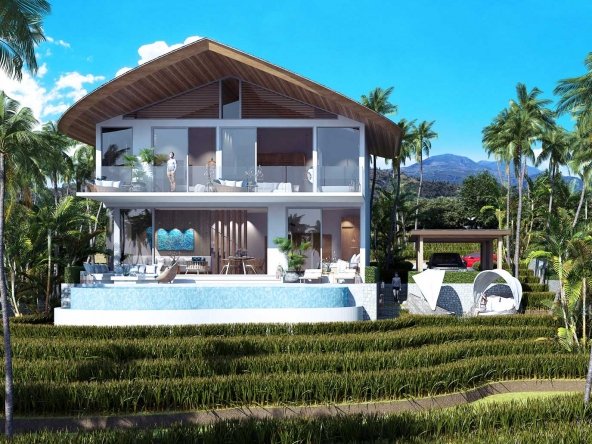 from

20,500,000 THB
22,500,000 THB
Kamala, West Phuket
Details