Welcome to The Title V, the latest Condominium Project next to Rawai Beach.
Designed and built by Rhom Bho Property, the same developer of famous Title Condominium project in Rawai Beach , The Title V comprises 228 units in 4 buildings and 5 floors. 1 & 2 Bedrooms units from 35 to 78 sqm are offered as resident or as investment.
The Title V in Rawai offers many facilities to guests including 7 swimming pools, steam rooms & fitness, pool deck and relaxation area, children playgrounds, restaurant and reception, tropical landscaping, 24 Hours Security & CCTV, cars park and resort facilities.
The newly Project is set on Phuket's southern coastline, approximately 40km from Phuket International Airport. It is just a short distance from stunning Nai Harn Beach and Promthep Cape, while the pristine islands of Koh Lone, Koh He, Koh Racha and Coral Island lie offshore.
Update from 15th November, 2019
On 1 December 2019, the Show Units of The Title V (Rawai-Phuket) at Rawai Office will be completed.
Moreover, as the progress of the construction of the project goes rapidly, the developer will raise selling price of The Title V (Rawai-Phuket) Project by 10% from the Pre-Sales Price (current selling price), effective from 1 December 2019 onwards.
This is your last chance to get the Pre-Sales Price, contact us before mentioned date and book the unit with Pre-Sales
Project Profile
Project Name: The Title V Rawai Beach
Location:  Rawai Beach, Phuket
Land Area: 5-1-00 Rai (8,400 sqm)
Project Concept: Tropical Condominium
Number of Building: 4 (5 floors each)
Number of Units for sale: 228
Project Facilities
7 swimming pools
Steam rooms & fitness
Pool deck & Relaxation area
Security & 24-hour CCTV
Over 5,477 sqm. of open space
Over 1,600 sqm. of green space
Concept & Design
The architect designed The Tile V Rawai with a combination of Thai, Japanese and Bhutanese designs, using contemporary architecture in harmony with nature. Most of the materials chosen are natural or environmentally sustainable and focus on simplicity, peace and tranquility but full of details.
The exterior walls of the building are decorated with natural stones and durable materials that blend harmoniously with nature and contrast with the white tones of the building and fill with green from trees and ornamental plants and flowers. Huge green space of the project is designed with the meticulous attention to plant selection and landscaping.
The common area is approximately 65% of overall project area and offers 7 swimming pools for just 4 residential buildings, steam rooms, playgrounds, a restaurant, gyms. The Title V  is located on a beautiful land in a quiet area just 250 meters distance from the beach and hidden away from the main road offering peaceful and chaotic-free living to residents and investors.

Project Highlight
The Title V will be divided into 2 zones; Investment Zone and Residential Zone.
The Investment Zone will be under the management of Best Western, a Hotel Chain that is quality standard and known internationally. The Title V will be under the brand Best Western Premier Collection, managed fully and professionally by team of staff trained by Best Western.
The Residential Zone, still emphasizes living with simplicity, peace and tranquility, yet it is full of elegant and practical details in the living, equipped with various facilities and services.
Master Plan
The Title V Rawai Phuket will comprise two distinct areas separated by the public canal.
Investment Zone : 124 units (4,574 sqm) managed by The Best Western Premier Collection
Residential Zone : 104 units (4,510 sqm)
Unit Types
129 Small Size Units (1 br – 35 sqm)
84 Medium Size Units (1 br -41 sqm)
15 Large Size Units (2 br -69-78 sqm)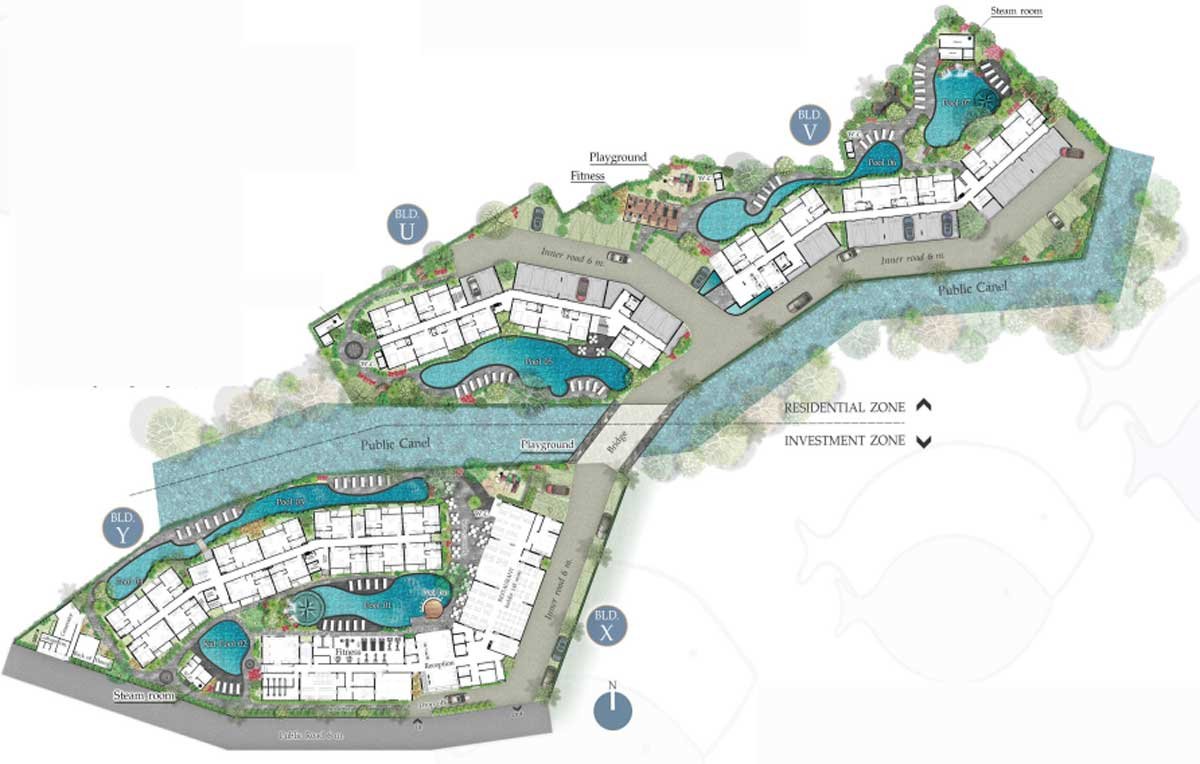 Starting from THB 2,975,000 to THB 8,580,000
Units size
One bedroom 35 sqm.– 41 sqm.
Two bedrooms 69 sqm. – 78 sqm.
Conditions
– Residential area
– Rental management available

Starting from THB 3,500,000 to THB 5,740,000
Unit size
One bedroom unit from 35 sqm to 41 sqm
Conditions
– 15 years rental management program by The Best Western Premier Collection
– Guaranteed Return : 7% per annum for 3 years
– Profit Sharing : 60/40 for 12 years
228 apartments for sale
58 units left only!

Bed: 1Bath: 1sqm: 35
Apartments
Beds: 2Baths: 2sqm: 69
Apartments